As we all know, helping our students improve their English skills can have major positive impacts on their personal and professional lives. One of the most rewarding things is seeing your students succeed by using their English in 'the real world'. I have had the pleasure of working with a student for more than a year and a half on Fluentify and I have followed him on his exciting journey that his English skills allowed him to take.
I started working with Matteo* in April of 2015, shortly after I had started working on Fluentify. He was a psychology Masters student and told me that he wanted to improve his English so that he could go abroad to continue his studies. I'll be honest, at first I was a little nervous because he mentioned wanting to leave as soon as possible and that he had to pass a few rounds of interviews (in English) before being accepted to his chosen program in Australia. I told him that we would do everything possible to get him prepared in time.
Matteo and I started doing four sessions a week together on Fluentify during which he practiced discussing his studies and his future goals. This was extremely important because one of his biggest weaknesses was a lack of vocabulary. By talking about these topics that would be relevant to his interviews and future studies, he was learning and absorbing the most useful English for his situation. After about three weeks of practice, he had his interview and was accepted to a 6-month program in Australia where he would study the psychological impact of cancer diagnosis and treatment on patients.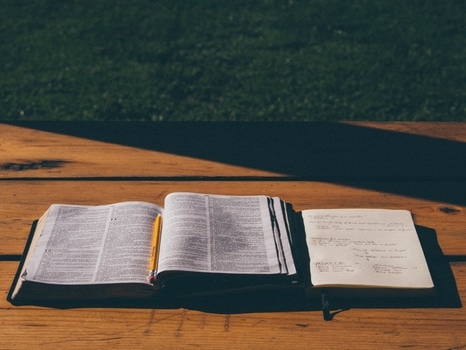 The next step was working on Matteo's written English. In the months leading up to his departure, we continued working together, two-three sessions a week, on both conversation and written English. We started practicing using his email correspondences with the university personnel and understanding the difference between formal and informal emails, greetings, salutations, and the appropriate ways to ask for information. He kept a list of these phrases and sayings so that he would have them ready for future use.
In July Matteo left for Australia. While he was there we checked in often, especially about his written English as he was getting plenty of practice with his speaking! During this time, Matteo also decided that he wanted to write his final Masters thesis in English. We started doing some sessions together where we reviewed various scientific articles, the language they used, and how they were structured. When he started writing the thesis, we had regular sessions to review what he had written.
Matteo improved both his written and spoken English significantly during his time in Australia. He was so inspired by how much he learned and improved that he wasn't ready to come back to Italy. He applied for another research internship and quickly left for three months in Stockholm. He expressed how much easier the transition was now that his English was better and how much faster he was able to absorb the information he was learning. During this time Matteo was required to give some presentations about his research. During our sessions we reviewed his slides, talked about good opening, closing, and transition phrases as well as some pointers on body language. He reported that even though he was very nervous, all presentations went well.
Last week Matteo officially graduated after submitting and defending his thesis in English. It is incredible to think that only 18 months ago he was struggling to express simple sentences and now he can call himself 'fluent'. It's important that we, as tutors, don't underestimate the work we do and the impact it can have. Remember to help students clarify their goals and to guide them in their process while constantly adapting to their needs.
*Name has been changed for privacy purposes.
Do you have a student success story you would like to share? You can submit your story here!