As you've probably realised by now, Fluentify tutors are the best in the world.
Crowdsourcing from our tutors' knowledge and experience, we have complied a list of sites for interesting articles, podcasts and videos that you can set for homework and use in classes as a topic for discussion.
These sites have been recommended by our lovely tutors Gareth, Brian S, Brittany M, Rich W, Karla T, Mark R, Greg L, Janie C and Colin McC.
Come join the list!
If you have a site you use for interesting material, share it with us on Slack at #sharingmaterials and I'll include it in the list.
Back to the ESL resources
We have divided these sites into articles, podcasts and videos.
Podcasts
As you know, students love podcasts for homework because it improves their comprehension and gives them another way to learn vocabulary. Here is our go-to list.
Beginners to intermediate
ELLLO – Elllo offers a treasure trove of hundreds of short podcasts, in various accents, along with a transcription. Levels start from beginner and go up to intermediate.
British Council – The British Council offer lots of well-made two-to-four-minute podcasts for English learners. The podcasts also come with a quiz so that the student can test their comprehension.
There is one series for adults and one for teens.
Podcasts in English – PiE has been around for years. It offers hundreds of short podcasts on topical and general subjects. It's great for beginners to pre-intermediate students. The downside is that if you want a transcript, you have to pay for it. However, the podcasts are usually easy and so most of the time students don't need it.
Intermediate to advanced
6 Minute English – The brilliant 6 Minute English from the BBC is a great resource for ESL students of pre-intermediate or above. The podcasts are fun, informative and come with a transcript and vocabulary set to help students learn more vocabulary.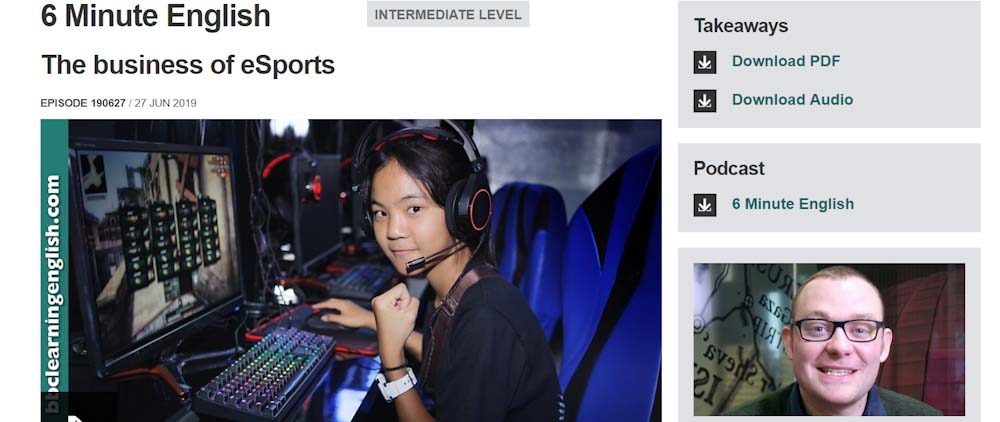 The English We Speak – The English We Speak is a three-minute podcast also from the BBC which covers phrases recently adopted into the English language. The podcast also comes with a complete transcript.
Culips – Culips is an American English ESL podcast, developed to help ESL students learn everyday English phrases. At 20 minutes, its podcasts are on the long-side but the conversations are well thought out and students are sure to learn something new.
60 Second Science Podcast – These US English podcasts summarise new scientific ideas and news. Despite being called '60 Second Science' they're actually three minutes long – so there's enough content to set for your students as a quick homework exercise.
Business
Money Talks from The Economist – Money Talks isn't an ESL podcast. However, the presenters usually speak so clearly it can be used as ESL material. The topics centre around business, finance, technology and economic policy. Podcasts are usually under 13 minutes long. This is a great option for a high-level business student.
Articles
On to reading material. There are so many great news and feature sites on the web, it's sometimes difficult to see the wood for the trees. Here is a selection of Fluentify tutors' preferred sites, divided by category.
Travel and the Natural world
BBC Travel Site and BBC Our Unique World – Between these two web-pages you're sure to find something interesting, inspiring or fun to share with your students.

Suggested article: The French Region with a New Currency
National Geographic –National Geographic now offer a teacher resources page where you'll find readings, audios and videos divided by level. The readings come with a quiz so that the student can check their comprehension.
Suggested article: Detroit then and Now
Technology and design
Wired – Wired publishes stories about technology, science, business and politics. You'll normally find something interesting to talk about on this site.
Suggested article: Robots are changing how we feel about food. And not in a good way
Tech Crunch – Tech Crunch merges technology and business, and publishes articles about startups and technology companies.
Nir and Far – Nir and Far publishes articles about consumer psychology and usability design. We're all affected by the many ways companies try to 'hook' us onto their products and services, so there's plenty to talk about here.
Suggested article: Here's How Fortnight Hooked Millions
Current affairs and opinions
Ozy – Ozy is a stylish online magazine for millennials, publishing news and features on lifestyle, politics, culture, technology, business and science.
Suggested article: Native American Millennials take Over the Rodeo. But it's a Bumpy Ride
Aeon – Aeon is another online magazine publishing essays, ideas and videos on philosophy, science, psychology, society and culture.
Suggested article: Is emotional labour next to be outsourced and professionalised?

Business
Inc – Inc is a millennial business magazine publishing articles about startups, finance, work and technology. It's a great alternative to the often dry business press.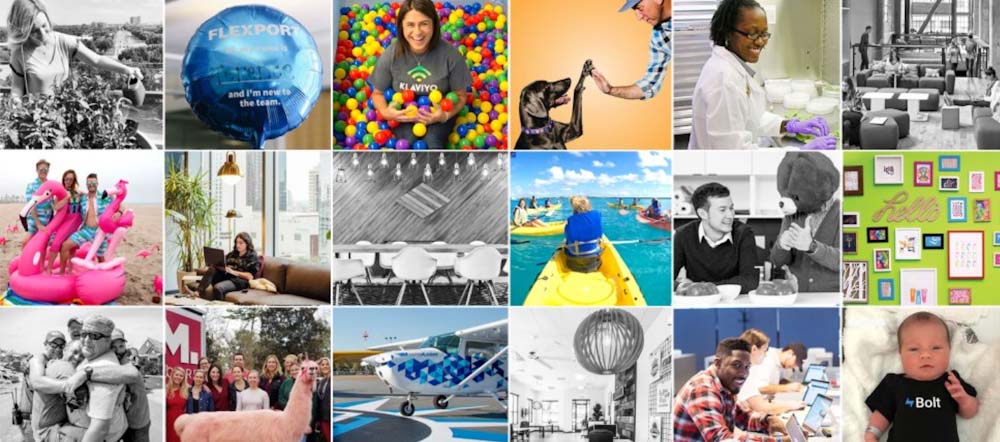 Suggested article: The 346 Best Places to Work in 2019
Forbes – Forbes is a go-to publication for up-to-date business stories.
Suggested article: Europe's largest companies 2019
Videos
We've all mined TED for lesson material, but there are lots of other interesting video resources to prompt conversations in your class. Check out these suggestions below.
Ted ed – A lot of the time this TED ed, the animation spin-off of TED, is a better option than its parent site. These is because the speakers are clear, the subject matter is accompanied by an interesting animation and (crucially) all videos a less than 5 minutes long, making it a perfect quick homework activity.
My favourite TED ed of the year is 'Inside the Killer Whale Matriarchy.'
Royal Society – Much like TED ed, the Royal Society provides short, animated videos on various fun scientific topics.
Vox – Vox makes five-to-10-minute videos on society and popular culture.
Free think – Free think publishes five-to-10-minute videos on science and technology.
New Yorker – The New Yorker publishes five-minute videos on current affairs, human interest stories, technology, sport, culture and more, all found one one handy web page.
Forbes – Forbes is another option for video content and produces short pieces on business, innovation and entrepreneurship.
Grammar through movies
Movie Segments – Movie Segments gives you content to teach grammar through film clips. Simply show the clip, get the student to identify the grammar you're studying in the dialogue, and then talk about what could happen next in the movie. It's a clever idea and definitely worth exploring.
Film English – In the same way Film English gives you movie clips, trailers and adverts which you can convert into material for ESL lessons. The site provides the clip and the lesson plan.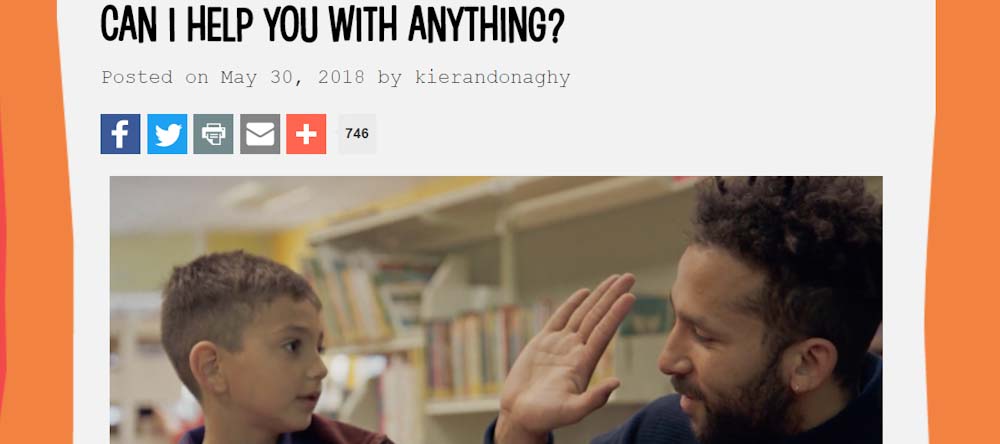 Final thoughts
So, we hope that you have found this list useful. We'd love to know your favourite sites for ESL materials. If you'd like to share, send me a message on Slack or add the link to the comments section below.
Happy teaching!